About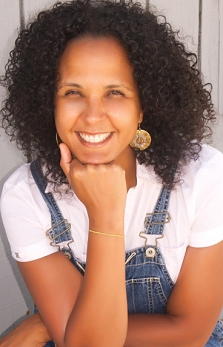 Founders Message:
Michelle R. Britto, L.M.S.W.
In my heart I have always desired to be of service to humanity, with a specialty in children & adolescents.  I am a Licensed Social Worker, with a Bachelor's Degree in Psychology, Masters Degree in Social Work, a Degree in Occupational Studies (The Body functions) and a License in Massage Therapy.  I have worked in Preventive Services, Foster-Care and currently the Department of Education.  I also have worked privately with both adult and children and in healing centers in various boroughs in the state of New York.
My experience in adolescent and pediatric psychiatric facilities is what led me deeper into understanding the whole child into another degree. One relating to understanding the body and mind connections and how they correspond. My degree in Occupational Studies (Massage therapy) came as a result of hearing numerous stories, throughout my counseling and work about emotional trauma and abuse, which eventually manifested into physical ailments.  As a result I explored energy healing therapy, Reiki, Integrated Energy Therapy and others. To develop more of an understanding of the body's energy system, I pursued a degree that incorporated both Eastern and Western modalities to healing. I wanted to know what is the most effective way to heal the WHOLE person as naturally as possible. Basically, it became a focus of Mind, Body, & Spirit.  In that,  I developed a deeper insight of how critical the early stages of development are to the Mind, Body & Spirit.
As I listened to multiple stories of adolescents & adults, I became more aware of how significant this critical time is in development.  Many adolescents and adults become stuck at early stages of development and are masquerading as healed, based on their chronological ages.
While not wanting to make a focus on Trauma, as energy follows where we point our attention most, I did some research and explored what could be done to focus more positively on "Children Empowerment & Awareness".  To say let's make a program about "Preventing Sexual Abuse", would send an energetic negative message about "sexual abuse".  Primarily a problem is always a problem, but a challenge can be overcome. By the time we get to the focus of things like "MEGAN'S LAW" it is too late.
I do not assume the role of Parent for your child.  However, I do believe in a "Source" that connects us and is within us. I allow and encourage each to have their own spiritual belief and path.
I am myself a mother with children, my youngest being 4 years old. I thank you for taking the time to explore the possibilities of "Self-Empowerment", and the beauty of a child like spirit being preserved for your child's highest good.
"The impact of sexual abuse stunts a child's developmental growth.  It not only rapes them physically, it also rapes them psychologically.   Dare I say spiritually"? -  M. Britto